💽 Automatically backup data with Asigra on FreeNAS – Issue #68

---

TrueCommand Brings Single Pane of Glass Management to TrueNAS and FreeNAS Fleets
iXsystems has released TrueCommand™ 1.0, a unified management system that allows organizations to monitor and control all of their TrueNAS and FreeNAS systems from a "single pane of glass" interface. TrueCommand simplifies 24×7 operations, improves security, automates tasks, and enables faster problem resolution for NAS systems.
---
Special Price TrueNAS X20-HA and TrueNAS M40-HA
For a limited time, we have 132TB TrueNAS X20 and 1.7PB M40 dual controller systems pre-built and ready-to-ship! Order yours now and get enterprise-class storage and performance at the lowest TCO in the industry.
132TB TRUENAS® X20-HA $23,700 | 1.7PB TRUENAS® M40-HA $170,000
---
Backup Evolved: Asigra Plugin for FreeNAS
Hundreds of thousands of FreeNAS systems are deployed around the world and can now be used as a turnkey backup solution with Asigra! Users can run the Asigra Plugin for FreeNAS to enable fully agentless backup of all the devices on their network.
---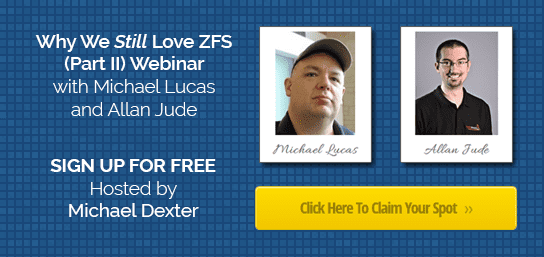 ---
iXsystems TrueNAS brings Open Source Economics to VMware vSphere
iXsystems updates certifications for the TrueNAS M and X-Series platforms on vSphere and ESXi 6.5 and 6.7. Forthcoming update to the TrueNAS vCenter plugin also announced.
---
FreeNAS ZFS Pools Overview
This tutorial will show you how to set up ZFS Pools in FreeNAS, along with best practices for keeping your data safe.
---
iXsystems eBay Store
The iXsystems store is a great place to find overstock parts from iXsystems for your FreeNAS and server builds! iX Community members will get an additional 25% off all items.
---
eBook on Open Source Storage by iXsystems and ActualTech Media
This free eBook explains how proprietary and cloud storage falls short and why Open Source is a better development model for storage systems. Learn about the advantages of NVMe/NVDIMM storage for the modern enterprise and why businesses need a unified data platform.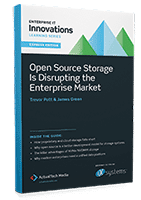 ---
Back Up Plugins and Jails on FreeNAS
Plugins and jails are stored in the iocage dataset, which is created automatically when the first plugin or jail is installed. Users can create snapshots of the entire dataset or sub-directories of individual plugins and jails. If an issue occurs, the user can roll back a jail to a previous state.
---
June Plugins Update and new Plugins Available for Testing
We released another Plugins update to address some security vulnerabilities. We also have two new Plugins that are looking for testers.
---

On-Demand FreeNAS Training
Online training modules from iXsystems are designed to quickly get you up to speed for getting the most out of your FreeNAS system. Each training module is 30 minutes long and cuts to the core information you need to become an expert in FreeNAS and OpenZFS.
---
Tech-Tip #65
Some disk vendors offer a DriveSavers data recovery add-on. This option could save you a fortune.
---
Links of the Month
---
Quote of the Month
"We've been using TrueNAS for 12 months and our experience has been fantastic. We discovered the product while searching for reliable, high capacity storage at relatively low cost for our digital archival needs. Our pre-sales experience really made it clear that iXsystems understands the needs of enterprise customers and offers solutions and support that rival the biggest names in the storage industry. While we've fortunately had no issues with the solution we purchased, we did work with support to upgrade the system to an HA configuration several months after the initial purchase. We're so pleased with the product we'll actually be purchasing a second TrueNAS array this year for DR purposes. You'd be hard-pressed to find a better combination of capability, capacity, performance, reliability, and support for the cost."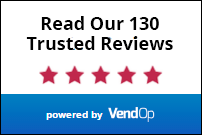 – Jerad A, IT at Health, Wellness & Fitness